IAFF Headlines
Current news directly from IAFF locals, councils, and state/province associations in the US and Canada.
2018 Annual Christmas Party
11/19/17 - IAFF Local 772
2018 Christmas Party We would like to announce our annual Local 772 Christmas Party for all current and past members of the Bangor Fire Department.
Noblesville DVP Election
11/19/17 - IAFF Local 4416
Polling location is Noblesville FD HQ - 135 S. 9th Street - December 7 & 8, 2017 from 0600-0830 each day. Absentee voting will take place at IAFF Local 4416 - 399 S. 9th Street, Noblesville - November 27 thru December 1, 2017 from 0900-1600 daily. Noblesville District members in good standing are eligible to cast a ballot.
Mauer Chevrolet Bike Build
11/19/17 - IAFF Local 21
CLICK ON LINK TO VIEW PHOTOS Thank You to everyone from Saint Paul Firefighters Local 21 that came out to help build bikes. Mauer Chevrolet and Toys For Tots are very thankful and impressed with the hard work you put in. It was a fun day!! Saint Paul Firefighters and Mauer Chevrolet have built an amazing partnership for charitable giving.
Webinar: State Fire Training Funds 101 - How does your department receive that money?
11/18/17 - MPFFU
Webinar: State Fire Training Funds 101 - How does your department receive that money? ____________________________________________________ Have you ever wondered how to receive state "fireworks" training dollars? What does encumbered mean? What is so important about September 30th and December 31st? What is a CTC.
Toy Drive at Bus Stop Saloon
11/17/17 - Toy Program
EMS UPDATE on Practical Continuing Education Requirements
11/16/17 - MPFFU
As many of you may be aware the State of Michigan Department of Health and Human Services sent out a letter informing all EMS Licensed Personnel, Instructor-Coordinators, Education Programs, Life Support Agencies, and Medical about the elimination of the requirement for Practical CE's.
union meeting 12/4/17
11/16/17 - IAFF Local 740
IAFF Local 244 General Election
11/16/17 - Albuquerque Area Fire Fighters
Exposed: Firefighters' risk of cancer is growing
11/16/17 - IAFF Local 1009
Western Mass News - WGGB/WSHM SPRINGFIELD, MA (WGGB/WSHM) - Firefighters being diagnosed with cancer has been a problem for decades, but now the statistics are even more alarming. In Boston, a firefighter is 2.5 times more likely of getting diagnosed compared to other Boston residents.
2018 Shift Calendar
11/15/17 - Kent Fire Fighters
Local 21 Regrets To Announce The Passing Of Retired Firefighter William Wegwerth Sr.
11/15/17 - IAFF Local 21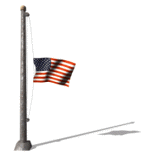 Local 21 regrets to announce the passing of Retired Firefighter William Wegwerth Sr.  Firefighter Wegwerth joined the Saint Paul Fire Department on March 16, 1954 and retired March 31, 1981.   At the family's request his Memorial Service will be private.
VSP Vision Plan Purchase Option
11/15/17 - Detroit Fire Fighters Association
U.S. HEALTH – VSP VISION OPTIONAL VISION COVERAGE An Additional Vision Plan Option Not Offered by the City of Detroit U.S. Health and Life/C.O.P.S. Trust is, once again, offering VSP Vision coverage for 2018.
IT'S A BOY!!
11/15/17 - IAFF Local F-102
All Hands, It is my extreme pleasure to provide the Membership notice that past member Firefighter / Paramedic Paul Sobyra & his wife have advised they have become the proud parents of Andrew Ridge Sobyra, Born 14 November 2017 and weighing 7 lbs 06 Oz & measuring 20 inches. Paul advises that all are healthy & resting.
The Saint Paul Fire Foundation Is Looking For Board Members
11/15/17 - IAFF Local 21
The Saint Paul Fire Foundation is looking for 2 people to join their Board of Directors. If interested contact Susan O'Neil, Executive Director at 651.270.0285. See attached PDF file for more information and application.
73rd Annual Conference
11/15/17 - Kansas State Council of Fire Fighters
Save the Date 73rd Annual Conference The Conference will be held June 6th to 9th at the Great Wolfe Lodge in Kansas City, Kansas.  Room rates are $139.00 a night including tax.  Reservations can be made by calling 1-800-608-9653.  Be sure to let them know you are with the Kansas State Council of Firefighters when making reservations.
November 2017 General Membership Meetings
11/15/17 - Detroit Fire Fighters Association
Civil Service Ordiance
11/15/17 - IAFF Local 740
Attached is the last draft of Civil Service Ordinance that was agreed upon. These still need to be approved and adopted into law by City Council.
14th Annual Malden Parade of Holiday Traditions & Christmas Tree Lighting
11/14/17 - IAFF Local 902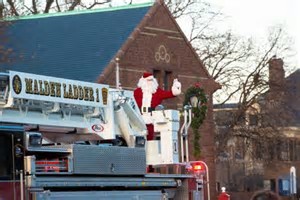 The City of Malden will kick off the Holiday Season with the 14th Annual Parade of Holiday Traditions on Saturday, November 25th at 2 PM. The Parade will lift off at the Salemwood School on Waite Street Extension, will bear left onto Maplewood Street, and will then travel west on Salem Street.
Thanksgiving Safety
11/14/17 - IAFF Local 902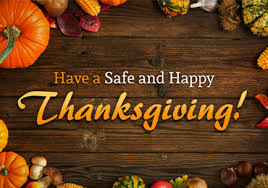 Thanksgiving is the peak day for home cooking fires, followed by Christmas Day and Christmas Eve. In 2015, cooking equipment was involved in almost half of all reported home fires and tied with heating equipment for the second leading cause of home fire deaths.
HELP WANTED: PFFM MEETING
11/14/17 - Cambridge Fire Fighters
1st Annual 1042 Mouse Derby
11/14/17 - IAFF Local 42
Thanksgiving Dinner at Florian Hall
11/14/17 - Boston Fire Fighters
Brothers  & Sisters, Please join Boston Firefighters Local 718, Senator Linda Dorcena-Forry and Billy Higgins to help serve at the 14th Annual Thanksgiving Dinner on November 22nd. Boston Firefighters Local 718 is proud to host this event each year at Florian Hall. We are able to feed over 500 men and women living with mental illness.
Two 2nd Alarm Fires in November
11/13/17 - New London Fire Fighters
The NLFD has responded to two 2nd alarm fires in the month of November. Thank you to all of the mutual aid districs for responding. Here are a few pictures from the scenes.
Operation Warm 2017
11/13/17 - IAFF Local 2760
Jerome Benner Retirement Event
11/13/17 - IAFF Local 21
Raffle Winners
11/13/17 - Newport News Firefighter's Association
Congratulations to the recent winners from the raffle to support Justin Weston & his family! 1st prize: James Smart 2nd prize: NNFD Sta 9/C 3rd prize: Karen Daddario Thank you to everyone who gave & helped us come together to support Justin. Please watch closely for more fundraisers coming up.
Thanksgiving Cooking Safety
11/13/17 - IAFF Local 2760
November 2017 D-14 Meetings
11/13/17 - IAFF 1826
District 14 T-Shirts
11/13/17 - IAFF 1826
Lets Go nuts For Lamb
11/13/17 - Chester Firefighters Local 1400
As some of you my know Chris Lamb was recently diagnosed with testicular cancer. Chris underwent surgery a few months ago and is back on the job. Just a few weeks ago Chris learned the cancer has returned to his lymph nodes in his stomach. Chris once again has to undergo surgery and will be out of work for sometime. Tickets are $30.00 available at the door or in advance.
Merp booklet
11/12/17 - IAFF Local 1565
Christmas Angel - Adopt a child
11/11/17 - IAFF Local #1945
Hello everyone, It's that time of year again! The Salvation Army Christmas Angel tags are available if you would like to adopt a child. As of right now, we have 100 kids that need adopting. If you or your crew/coworkers are interested, please send me an email letting me know how many kids you would like to adopt.
UPDATED - LODD Firefighter/EMT Scott Compton
11/11/17 - IAFF Local 4416
It is with deep sorrow that we must announce a line of duty death. Firefighter/EMT Scott Compton passed away less than 24 hours after fighting a commercial fire in Greenfield. Scott was a dedicated 17 year veteran of the Greenfield Fire Territory.
Big Buck Contest
11/11/17 - IAFF Local 21
Thank a Veteran today...
11/10/17 - IAFF Local 1014
URGENT - ACTION ALERT
11/10/17 - MPFFU
Brothers and sisters, As you know, since last November when the legislature tried to jam pension and retiree health care reform down our throats, we have been working very hard to try and limit them to reasonable changes. Since February, we have been a part of the Governor's Responsible Retirement Reform For Local Government task force.
Contact You Legislators
11/10/17 - IAFF Local 1164
NEW Local 21 App
11/09/17 - IAFF Local 21
The new App for local 21 is now available. It's a free App that is paired with our website. You can find it in the Apple App Store or in the Android App Store under IAFF21 or you can find a link on the website in the upper left hand corner of the webpage. Your log in is the same that you use for the website.
Ethnic Book and Doll Drive
11/09/17 - Toy Program
BURN FOUNDATION FUNDRAISER
11/09/17 - New London Fire Fighters
2017-2018 HOCKEY SCHEDULE
11/09/17 - IAFF Local 21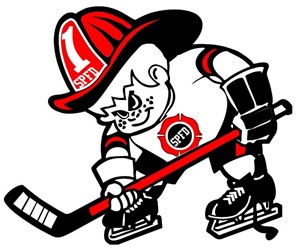 Election Update
11/09/17 - Henrico Professional Firefighters Association
Brothers and Sisters: We begin by saying thank you to the members of Local 1568 both active and retired that assisted with brother Bob Witte's campaign efforts for Brookland Supervisor. Tuesday night we witnessed some very strong political shifts in both state and local elections.
Correction!!! SAC Saturday November 18th!
11/09/17 - Denver Firefighters Local 858
Saturday Afternoon Club charity fundraiser
11/09/17 - Denver Firefighters Local 858
Please join us next Saturday November 17th @ Zuni Street Brewing for an event benifitting charities that helped member Rich Pula and his fight against Leukemia. Party starts @ 3pm, and $1 from every pint sold from 3-8 goes to help the Leukemia and Lymphoma society. There's live music, great beer, food trucks and a great cause. Hope to see you there.
I.A.F.F. Local 639 Stache Dash 4 Cash
11/08/17 - Northern Ohio Fire Fighters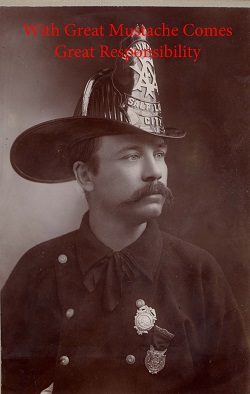 Please help Parma I.A.F.F. Local 639 raise money for a good cause.  They are raising money through GoFundMe for Youth Challenge of Northeast Ohio.  This is an organization that provides sports and recreational activities for children with disabilities.  Please encourage you members to help Parma with this "No Shave November" fundraiser.
Passing of Retired Fire Chief Mario A. Orangio
11/08/17 - Local 1347
Local 1347 regrets to announce the passing of Retired Fire Chief Mario A. Orangio Calling Hours: Thursday, November 9, 2017 3:30pm Firefighter Walk Through 4:00pm to 8:00pm St Patrick's Church 212 Main St.
Election Day November 2017
11/08/17 - IAFF Local 1014
Los Angeles County Firefighters IAFF Local 1014 Representing over 3200 Firefighters, Paramedics, Dispatchers, Pilots, Wildland Firefighters, Forestry and Health Haz Mat personnel Election Day November 2017 We called for help and you, our members, showed up in force.
Headlines Provided By:
Profirefighter.com - IAFF Website Design, IAFF Website Hosting, 100% Union Made in the USA.
GrievTrac.com - Online Grievance Tracking Software, 100% Union Made in the USA.
UnionActive.com - Website Content Management System with Powerful Communication Tools for Union Website's, 100% Union Made in the USA.
IAFFLocals.com - Complete list of IAFF locals and websites plus featured content from IAFF locals around the US and Canada.
IAFFWebsiteDesign.com - IAFF Web Design, Specifically for IAFF Local Website's, 100% Union Made in the USA.